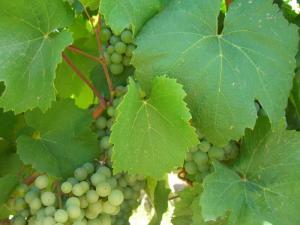 The Winery: Ruca Malén
With a sweeping view of the Andes beyond fields of grapevines stands winery Ruca Malén. Its beautiful modern facility, informative tour and picturesque location are matched by the quality of its wines.


Many wineries in Mendoza offer a limited wine tasting, such as La
Rural and Escorihuela which only allow one wine to taste. Ruca Malén, on the other hand, includes 5 wines in their tasting, and really gives visitors an idea of what the winery can do. The tasting was extremely informative and the guide encouraged us to take our time through the tasting to notice as much as possible...not a difficult feat considering we were drinking fabulous wines and gazing out the window to a view of the vineyard and snow-capped Andean peaks.
Ruca Malén Wines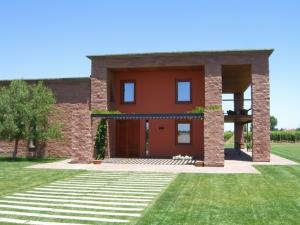 The winery offers three different lines and price levels. Yaquén's wines are at the lower price point, with a Chardonnay-Semillon and Malbec-Cabernet. Ruca Malén wines currently include Malbec, Cabernet Sauvignon, Merlot and Chardonnay while the highest end wines, Kinién, offer a Malbec, Cabernet Sauvignon and special blend, the Kinién de Don Raúl.
My favorites: Ruca Malén Merlot and Kinién Malbec.
Ruca Malén's namesake
The name Ruca Malén, "the house of the young girl", comes from a Mapuche legend of a brave woman who is rewarded by a good looking god with a house near Aconcagua and a promise that she will never run out of a delicious nectar.
You can purchase Ruca Malén wines in the US through NY based Zachys.