Think the good stuff only comes from France and Italy?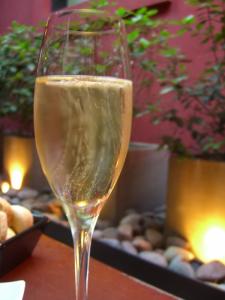 You can find equally good and more economic option of sparkling wine in the Spanish-speaking world: Cava in Spain and espumante in Argentina and Chile. Cava is made specifically using the Champagne method while winemakers and Chile and Argentina use a variety of methods. Read this article for a great explanation of the differences in sparkling wine making methods as well as an encouragement to expand your occasions for drinking it.
The results are delicious bubble-filled wines that taste like a celebration in themselves. A few Argentine sparkling wines to try are from wineries Finca La Linda, Familia di Tomasso, and Carmelo Patti.