Here's a view of the main classroom. As you can see, classes are small, between 5-10 students.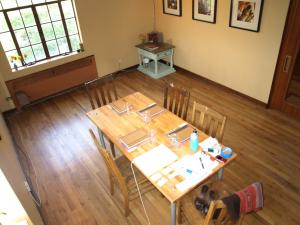 The goal of the Denver Spanish House is to explore the language and culture of the Spanish-speaking world.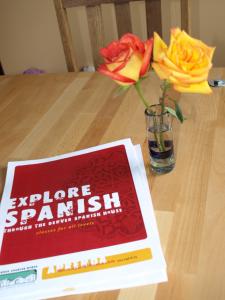 The front of the classroom...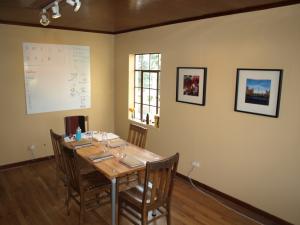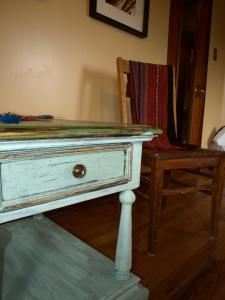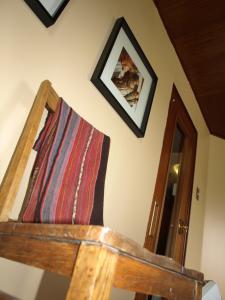 Here's the sign on the door leading up to the Denver Spanish House office.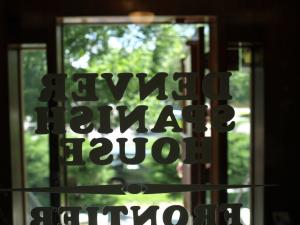 The office is located in this historic building in the Golden Triangle.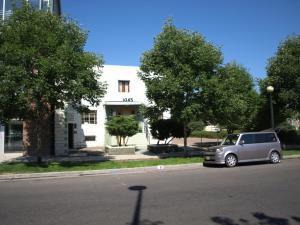 This is the street view to the North. Our office is in the 2nd floor, and provides great views of the city.