About Alta Vista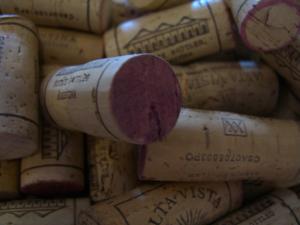 Ten years ago, French wine group Edonia purchased Alta Vista from its Spanish owners in the Luján de Cuyo region of Mendoza, Argentina. The winery is beautiful: in addition to the typical vineyard and mountain view, the entrance is lined with full lavender plants and ancient olive trees. Like CarinaE, Alta Vista has done a great job of keeping with tradition while having their own modern style. The winery building and equipment has been restored for their needs but in a historically-minded way.
Alta Vista Winemaking
Alta Vista uses concrete tanks with epoxy for its best wines, and stainless steel tanks for its younger wines. The winery's top wines spend time in French oak, while the less expensive and white wines like Chardonnay spend time in American oak. The winery produces 2.5 million liters a year and exports 50% of their bottles.
Alta Vista Wines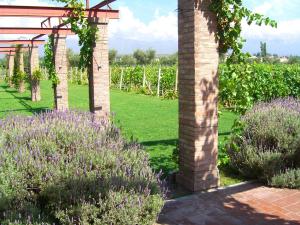 The winery is perhaps most known for its typical Argentine wines: Malbec and Torrontés. They also make a Bonarda, which was the first we've seen at any winery despite the popularity of Bonarda grapes we've heard about in Argentina.