Visiting Finca las Nubes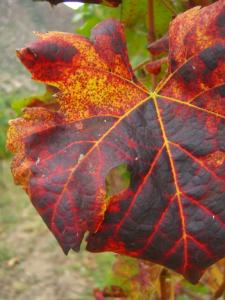 First charmed by Mounier when tasting its incredible Torrontés in Mendoza, we jumped at the opportunity to visit the winery, known by both Mounier and Finca las Nubes, and located in beautiful Cafayate in the north of Argentina.
Eleven years old, this boutique winery makes affordable and wonderful wines. The only drawback for North American consumers is its export ratio: 90% of the production remains within the country while a tiny 10% is exported. Since the winery makes a mere 50,000 bottles annually, not much ends up on wine shop shelves in the US.
The winery opens up to friends, visitors, and family during their annual harvest, where everyone picks grapes followed by a big celebratory dinner in the evening.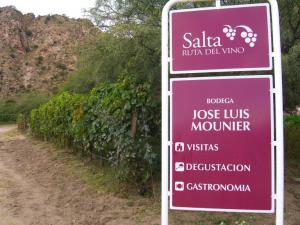 Mounier Wines: Torrontés, Rosé, Finca las Nubes, Jose Luis Mounier Reserve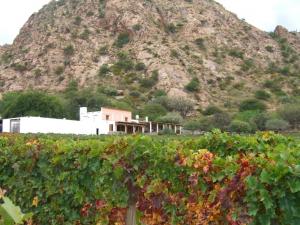 As mentioned, the winery's Torrontés is exceptional, and somehow locally sold for US $5. The wine's aromas are floral, sweet and fresh, its taste surprisingly dry compared to the nose, with perfectly balanced acidity that makes the wine so refreshing. Formally thought of as low quality wines, Rosé is making a comeback in Argentina, and Mounier's Malbec-based Rosé has been so successful that it's currently sold out. Its Finca Las Nubes red, a blend of 80% Cabernet and 20% is amazingly affordable yet provides a rich, aromatic, fruit-forward wine. As someone who generally prefers reds that have spent a significant amount of time in oak, this blend having spent no time in oak was truly fantastic. The winery's top wine, José Luis Mounier Reserva is its only wine spending time in oak. A blend, the wine is composed primarily of Malbec with additions of Tannat and Cabernet Sauvignon. The oak is present just subtly in the nose of the wine and the body is quite smooth, though lacking the structure you'd expect from a wine in its category.
We can only hope the small production winery starts sending a few more bottles north.